Your Event Tickets Have Been Comped!!!
On October 14th At 1:00PM ET ALL Of Our Editors Are Going LIVE for The Biggest Event In Our Company's History
The Six Predictions Summit
Due to a recent Maryland mandate, we are unable to get together in person this year. So we've decided to take our summit virtual and make tickets to this event (tickets valued at over $2,000) FREE to all of our readers.
Enter Your Email Below to Register Live on Zoom
(Due to restrictions on ZOOM only 10,000 spots are available)
Registrations Claimed:
7,867 of 10,000
Event Details
What: We gathered up some of the heaviest hitting, most credentialed financial minds in the world today and asked them to give YOU their biggest and potentially most lucrative investment ideas for the fourth quarter of 2021 (and beyond). Each of them will lay out their full thesis for you LIVE on Zoom and ticker symbols and trades set-ups will be given away for FREE on the call.
Who: You'll hear from all of our editors like: Futurist and best selling-author George Gilder, former advisor to CIA and Pentagon Jim Rickards, tech investment expert Ray Blanco, millionaire crypto investor and Silicon Valley insider James Altucher, legendary trader and options expert Alan Knuckman, former hedge fund manager and income expert Zach Scheidt, and more!
When: Goes live Thursday October 14th at exactly 1 p.m. (But you MUST register your seat now!)
Where: On a Private Zoom Link (so you can attend from the comfort of your own home)
Why: We try to host massive symposiums for our high-end readers every year. These are huge events with a who's who of guest speakers. But due to a recent Maryland mandate we are unable to host this event in person this year, so we are going virtual. Because of that your tickets are FREE.
Value: How Much? $2,000 Yours FREE! (All that is required is that you register by click the link below)
Here's Some of What's on the Agenda:
The ONE cryptocurrency set to overtake Bitcoin in 2022 (with James Altucher the man who called Bitcoin on CNBC at $63)
Why China's Evergrande Debacle is now turning into a financial contagion and what it means for your investments in October (with former CIA and Pentagon economic advisor Jim Rickards)
The small company sitting at the center of the anti-aging breakthrough that produced a 270 year old mouse (with tech investor Ray Blanco the man whose firm called the rise of Tesla, NVIDIA, and 5G)
The number one reason that most tech stocks will FAIL in the coming years (and the one trend that will replace them all)
The REAL reason stores are having trouble stocking there shelves (and what that means for your investment during Q4)
And more…
Sign up for FREE Here
Get Ready for The Biggest Event in our Company's History
You see, every year we try to host a massive event for all of our readers.
One where we have some of the biggest names in financial research come in and give us their best predictions, picks and recommendations for the year ahead.
In the past we've had some massive names attend
People like: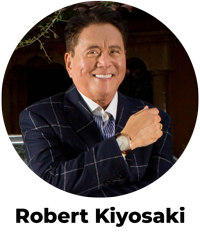 Robert Kiyosaki Personal Finance expert and The Author of Rich Dad Poor Dad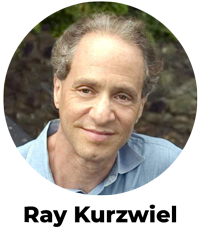 Ray Kurzwiel: Inventor, Futurist, best selling author of "The Singularity is Near, a man who Inc. magazine called "Edison's rightful heir"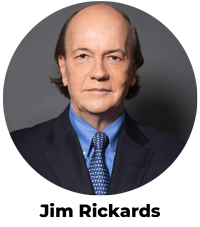 And Jim Rickards former advisor to the CIA and Pentagon, and author of Currency Wars and the Road to Ruin.
And many more…
But this year we've completely outdone ourselves and put together our strongest line-up yet.
A line-up we believe have the strongest, most lucrative ideas for you to finish out the year.
I'll introduce you to the full guest list in a moment…
But here's where this gets even better for you.
You see, in the past we've charged as much as $2,000 for access to events like this (and considering how fast the tickets sold at that price, they were worth every penny).
But due to a recent Maryland mandate, we are unable to host this event in person this year.
That's why we've decided to take our summit virtual and host it LIVE on Zoom.
And instead of charging thousands in fees for access to this event…
Today you can claim your tickets completely FREE.
That's right, today you'll get the chance to attend this event and hear from our editors without having to pay a dime for access.
You'll even get access to all their predictions and FREE picks they will be giving away on the call.
Simply enter your best email below, to register.
Sign up for FREE Here
So who exactly is on the guest list this year? Let me introduce them to you right now.
George Gilder: A former advisor to the Reagan Administration, and author of more than 18 best-selling books…

George Gilder is a living legend.

He was Ronald Reagan's most quoted living author, and George was the man to place one of the first microchips in the President's hands…

Telling him that this tiny device was going to change the world.

Since then George has made several predictions each more prescient than the last.

From predicting the rise of smartphones in the 90's, to streaming services like Netflix and Hulu in the early 2000's, even the emergence of a "cryptocosm" or the mass adoption of blockchain technology.

Along the way he's also identified some of the fastest moving stock in the tech space…

Like recommending Qualcomm while it was still relatively unknown…

Right before it the stock skyrocketed 40X in the span of four short years.

George even pinpointed Amazon before it went on it's historic 243,740% run.

At this event we will be releasing a new big prediction, one that has the potential to change the face of technology as we know it.

You'll get his prediction and the investment he's recommending all for FREE on the call.

James Altucher: The millionaire crypto investor who personally went on CNBC and recommended everyone buy Bitcoin while it was still trading $61 a share…

And even though the hosts laughed at him at the time, since then Bitcoin has shot up more than 65,860%.

Enough to turn a small $1,000 investment into more than $658,600

But that's not the only accurate call James has made on live television, in 2007 when Facebook was gaining in popularity.

James went back on CNBC and said that Facebook would be a $100 billion dollar company…

Again, James was laughed at (in front of millions of viewers)

Today Facebook is worth nearly $1 trillion dollars. Since then James has made several big calls in the tech space, but now…

He'll be revealing his next big crypto plays including the one coin he thinks could overtake Bitcoin in 2022… again this is all FREE for attendees

Jim Rickards: One of the most famous macroeconomic minds in the world today.

And as former advisor to the Pentagon, the CIA, and several other intelligence agencies Jim Rickards is someone our government has turned to during times of crisis.

In fact, Jim helped the Reagan administration negotiate an end to the Iranian hostage crisis, saving 53 American lives

Help the Federal Reserve wind down the failed hedge Long Term Capital Management, helping avert a global financial crisis.

Was charged with helping the Pentagon host their first ever "economic war games"

And was later recruited by the CIA to work on Project Prophesy, and develop a system for predicting terrorist attacks by tracking their movements through the financial system…

(A system, by the way, that detected a terrorist attack in London in 2006. Officials were able to intercept the attackers saving countless lives)

Along the way, Jim has correctly predicted some of the biggest economic events of our time…

Warning about the 2008 financial crisis, the Coronavirus Crash, Brexit, Trump's victory, and more.

At the summit, Jim will be revealing a brand-new prediction he believes could have devastating consequences for Americans everywhere, starting as soon as this October.

If you have money invested in the market right now, or you are sitting on cash, Jim's prediction may be the most important one of the summit

Ray Blanco: He's one of the most well-respected tech experts in the world today.

In 2020 he called Moderna's vaccine announcement days before it was announced to the public, as well as Tesla's inclusion into the S&P 500.

He's been ahead of some of the biggest trends of our time cannabis, 5G, quantum computing…

In fact, his insistence on "boots on the ground" research has not only led him all over the world (from the research labs at small biotech start-ups in silicon valley all the way to cannabis research companies located in Andes Mountains in Columbia)

But he's also had the chance to sit down with some of the biggest names in technology… and even attending a private closed door meeting with Elon Musk.

Now he's coming forward with a bold new prediction for the year ahead. A little known industry that most people have no idea even exists.

And the tiny company at the center of it all.

(Ray will be giving this pick away for free on the call)

Zach Scheidt: As a former hedge-fund manager and income specialist, Zach has spent his entire career helping America's wealthy elite generate income from their investments and stay ahead of shifting trends in the market.

But at this summit Zach is going to cover something that should be on the mind of every American today… Scarcity.

You see, over the past year, we've seen many of the things we need to survive not only soar in price, but become unavailable entirely. Some groceries have become completely unavailable, the price of used cars soaring because of a chip shortage, lumber, gas, school supplies for our children… they are all becoming less and less available.

In fact a full 2 years after the coronavirus hit, the New York Times is still reporting that "the world is still short of everything"

In this summit Zach is going to break down the exact reasons why this is happening (it's not what you think), and why it's likely to get much worse in the future…

But most importantly Zach is going to walk us through exactly the steps you can take to not only preserve you and your families wealth.

But he's even going to give away some little known strategies for profiting during the crisis that lies ahead.

Alan Knuckman: One of the world's greatest living traders, who cutting his teeth trading in the pits as people like Nassim Taleb, Tom Baldwin, and even Richard Dennis the man who became famous after turning a $1,200 starting stake into more than $400 million dollars over the course of just a few decades.

On our call, Alan will be revealing the key to the next big trading cycle, and the one trade you need to make today in order to set yourself up to profit.
This Event Will Be Different Than Anything You've Done Before…
As you can already see, this isn't an event where we plan on pulling any punches.
You're getting a front row seat as some of the best investment minds in the world today give you an in-depth analysis on what they see coming in the markets in the days, weeks and months ahead.
And the best part is, they will be giving away stock tickers, trading ideas, names of companies with new technologies for FREE on the call.
So you'll know exactly what you need to do to set yourself up to profit on each of their ideas.
Just think about that…
You'll have world class investors like George Gilder, Jim Rickards, James Altucher, Ray Blanco, Zach Scheidt and Alan Knuckman all in one room.
Practically spoon-feeding you all their best money making ideas for the months ahead.
How much would you typically have to pay to attend a summit like that?
The answer could be well into the thousands of dollars (we've charged at least this much for events like this in the past).
But by registering below, you'll get in completely FREE.
And you should know…
We plan on going far beyond the kind of value that you'd get at your typical summit…
You see, because this will be hosted through a private ZOOM call, not only will you have the chance to listen in as these editors tell you how to set yourself up to profit.
But you'll be able to submit questions for them to answer and have the chance to get them answered in REAL time.
We'll even have a quick Q&A session after the call in case we don't get to everything during the event.
And not to mention, we will be giving away a whole parade of incredibly unique and valuable prizes to select attendees that join the call.
Things like:
Two bottles of Tesla Tequila…
THREE signed Copies of George Gilder's book Wealth and Poverty
A special "hold in your hand" gold investment from Jim Rickards.
(The winners to be announced during the call)
As you can see, this call will be jammed packed with value from beginning to end….
All with the intention of giving you everything you need to succeed in the months ahead.
And your ticket will be completely FREE when you register below.
Just consider it a gift.
A way for us to give you a sincere thank you for being a subscriber this year…
Like I said, calls like this have gone for as much as $2,000 dollars in the past.
And you've seen some of the several thousand dollar price tags that we charge for some of our premium picks and research.
But you'll be able to join this call completely FREE, no credit card required.
Just click the button below and you're in.
So what's the catch?
Yes, there is a catch….and it's kind of a big one.
You see, to keep this event as intimate feeling as possible, we made the decision to host the call through ZOOM.
But due to technical reasons a ZOOM call like this is strictly limited to 10,000 people.
That means this will be a limited sitting event. And do we expect seats for this event to fill up fast.
So if you want to attend you need to register right away.
You can do that by clicking the link below.
WARNING: This is a LIVE Zoom-only webinar. You must register through Zoom, and attendance is strictly limited to 10,000 attendees.
These spots will fill up fast. So if you are interested in attending you must register now.
Your Hosts for the Event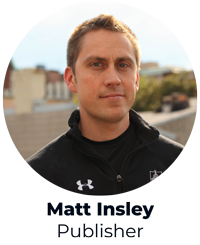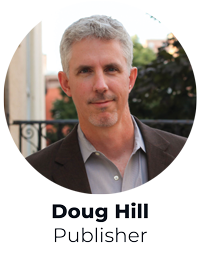 Hi, Matt Insley and Doug Hill here.
As publisher's for this business we've witnessed first hand how these editor's predictions have helped change people's lives.
From getting in early on Bitcoin, to profiting from massive macroeconomic events, these editors have proved they can help people profit in any market.
But if you think we're going to take it easy on these editors on this call, think again…
We'll be grilling them for information, predictions, picks, you name it…
All to make sure you get the MOST value possible out of this call.
That's our job. And we take it seriously
But it won't just be us asking the questions.
Before the event, during the event, and even for a little bit after the event…
You'll have the chance to submit your own questions for editor's to answer…
We will even have a live chat going during the call so you'll have a chance to submit questions for them to answer in real-time.
And even though we can't give out personal investing advice…
With the editors we have on the call, and the amount of free picks, and predictions we will be giving away…
We can confidently say that this will be the most valuable call our company has ever hosted.
And by registering below you can get in today for FREE.
But like I said before, this is a limited seating event and I expect that seats will fill up fast.
So if you're ready to make 2022 your best year yet. Please register below now.
And I'll see you on the 14th.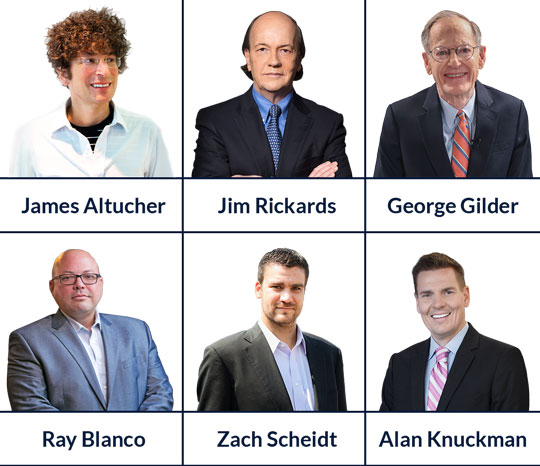 Date: October 14th at 1 p.m.
Price: How Much? $2,000 Yours FREE!
Where: ZOOM Enter your email below to register now.